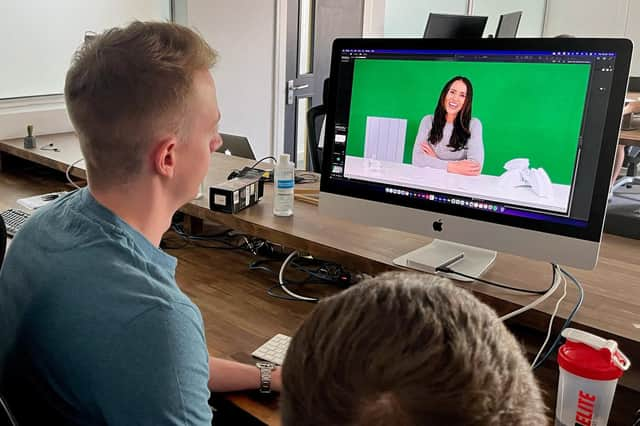 Ignition Group launch their latest internship programme on July 11, 2022
The programme offers sixth form students hands-on experience to enhance their skills for the future.
Ignition Group, which is about to enter is tenth year, is deeply committed to the learning and development of its people, with one of its core values being Learn Continuously.
"We are passionate about building careers for our people and have a track record of promoting from within", says People Manager, Abi Aldred.
"We are deeply committed to learning and the internship provides us with a great opportunity to support vital development for the students involved.
"It's an important part of our company culture and we encourage other businesses to support similar programmes if they can."
The current internship, which support students from Ripon Grammar School, allows interns to develop their abilities in their own areas of interest and provides valuable insight into activities at the core of the Ignition enterprise.
Stephen Hankinson, Managing Director said: "We feel that there is no substitute for knowing first-hand how a business operates. Our internship is designed to not only develop the students' knowledge, but to provide them with confidence for the journey ahead."
Ignition Group is deeply committed to the learning and development of its people
Bob Walker, Work Experience and Enterprise Coordinator at Ripon Grammar School, spoke of the valuable experience students have received at the group, saying: "Ignition has supported students looking for real, face to face, work experiences and internship opportunities over the past few years. The team really builds up their competence and confidence working in a real situation."
The internship has created long lasting relationships with past students.
Joe Foster, who interned with the group in 2019, said: "As soon as I arrived at Ignition I was welcomed and treated as a member of the team straight away. I was placed in business development which allowed me to develop so many skills that I can take to future roles.
"They didn't just focus on role specific skills, but broader skills such as presentation, interpersonal and critical thinking which has been great for my personal growth."
Ignition Group is developing an academy to support more young people
The management team are proud of the lasting relationships developed with the students and hope this trend continues.
Stephen Hankinson said: "It's great that we can develop relationships with promising talent, like Joe. We hope that future internships will provide a pipeline of talent for us in the future."
Bob Walker concluded: "Ignition Group's support of our students has been wonderful and we are really grateful for their time and commitment. We hope this collaboration continues well into the future."
In addition to continuing the internship programme, Ignition Group hopes to develop relationships with other local schools and colleges and continues to develop an academy to support even more young people.
"We recognise the immense talent on our doorstep and believe in building great relationships as early as possible," says Abi Aldred.
"Anyone who shows a commitment to hard work, learning and shares our values, is welcome to kickstart their career with us."
The company continues to recruit and invites any candidates interested in joining the team to visit their website for more details at www.ignitiongroupplc.com.