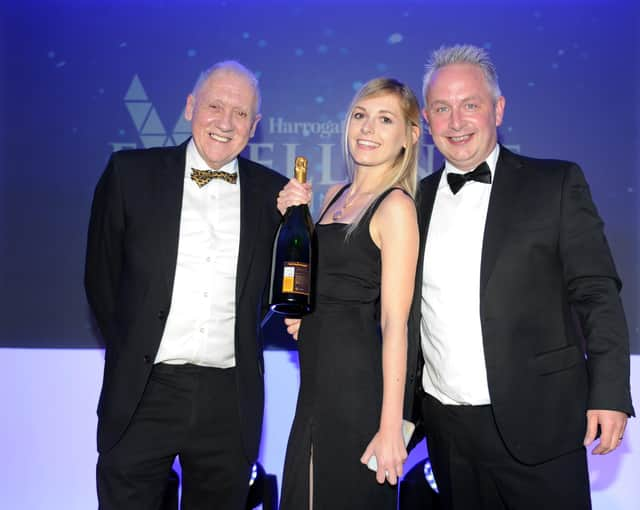 Host Harry Gration MBE (left) and Matthew Stamford of awards sponsor Verity Frearson present the award from Best Selfie of the Evening at last year's ceremony.
The awards, which are sponsored by estate agent Verity Frearson, are one of the highlights of the region's business calendar and are open to all businesses based in the circulation areas of the Harrogate Advertiser series.
• Best Family-Run Business
• Best SME (<50 employees)
• Best Large Company (>50 employees)
• Entrepreneur of the Year
• Digital and Technological Development Award
• Community Initiative of the Year
The last six are still available for sponsorship.
Entries must be received by noon on Friday, February 28.