Harrogate business sells majority stake to London company
Synergy Automotive Limited has announced the sale of a majority interest to London-based finance and advice company Newable Limited.
Tuesday, 4th February 2020, 5:33 pm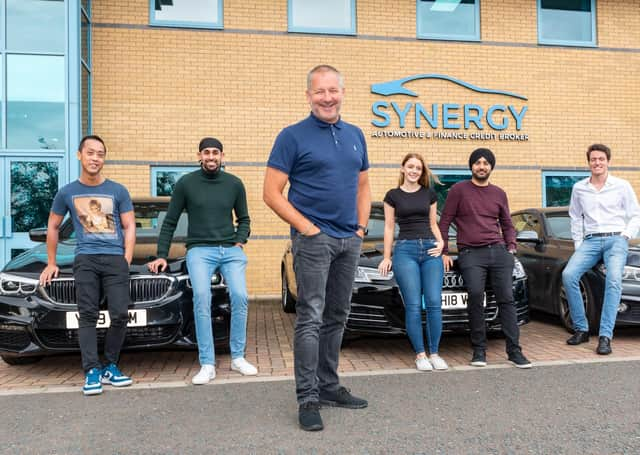 Synergy CEO Paul Parkinson, pictured with some of the vehicle finance company's employees. (S)
The Harrogate-based vehicle finance and credit broker was founded in 2006 by entrepreneur Paul Parkinson, and is now one of the UK's largest vehicle leasing companies, employing nearly 50 people.
Mr Parkinson said: "I see so much opportunity in this sector – from helping customers transition to electric vehicles to supporting more SME business customers.
"We are delighted to be working with a Newable, a business that shares our ambitions for growth with the resources and support to help us deliver on these in a dynamic, change-driven marketplace."
Mr Parkinson will continue at Synergy as CEO, while Newable will provide support across IT systems, HR, finance and marketing.
CEO Chris Manson said: "Newable is looking to capitalise on market opportunities created by the changing nature of work and the shifting pattern of how users pay to access assets that help them run their businesses and personal lives. Synergy is an exciting addition to our offering within our lending portfolio."
Newable was founded as Greater London Enterprise, which took over the business enterprise assets of the old Greater London Council.