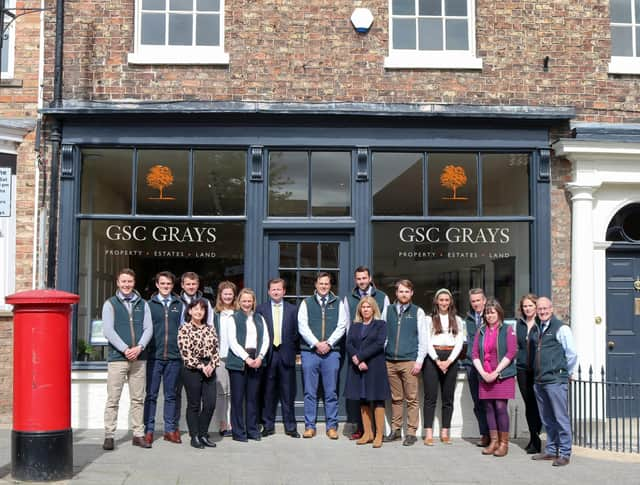 Lying in the heart of North Yorkshire, Boroughbridge has been chosen as the latest interactive business hub to showcase the talents of GSC Grays highly qualified estate agents, chartered surveyors, planners, farm business advisors and environmental management consultants.
Guy Coggrave, GSC Gray Managing Director, believes the company, which employs more than 100 members of staff across the north of England, offers a unique and dynamic service.
He said: "We are thrilled to be continuing our expansion and our Boroughbridge office encapsulates what GSC Grays is all about offering a radically different and fresh approach.
"Our dynamic team are outstanding professionals from diverse property and farming backgrounds and, crucially, we have key staff at the Boroughbridge office who are part of the local community, with a number growing up or living on farms in the local area. This gives us exceptional expertise at a time when the farming industry is dealing with the impact of the Agricultural Transition Plan, the biggest change in agricultural policy in half a century."