Gourmet Cafe Wetherby: Popular cafe closes down as owner says Leeds market town 'changed beyond recognition'
The "march of the chains" is destroying a Leeds market town celebrated for its independent businesses, according to a café owner forced to shut up shop after almost two decades.
Watch more of our videos on Shots! 
and live on Freeview channel 276
Visit Shots! now
It was part of the fabric of Wetherby, with the same faces returning day after day for a full English breakfast, a warm brew and a chat with friendly staff behind the counter.
It comes as a result of rising food costs, expensive rent and a decline in customers - and other businesses in the town could face the same fate if national brands continue to take over the high street, it has been argued.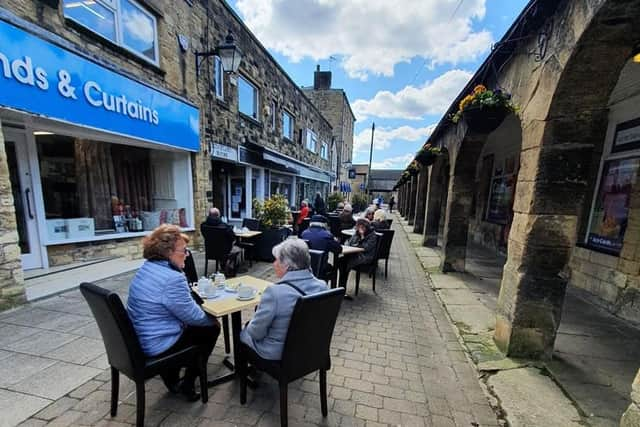 Karen Brittain, 62, is the owner of the café, in The Shambles.
She said: "The chains want to come here because of what Wetherby has, but that destroys what Wetherby is. You hear people saying it's soulless now. It feels like the heart is being ripped out of the town. When you drive up the street, it's just Costa, Domino's, Caffè Nero. It has changed beyond recognition."
Karen, who has retired to Spain, added: "If things carry on the way they're going, I don't think many independents will make it. My message would be for people to please keep using places like Pomfret's and Kofi&Co."
Until its closure last week, The Gourmet Café was the longest-running café in the town, having been serving up sandwiches for 17 years.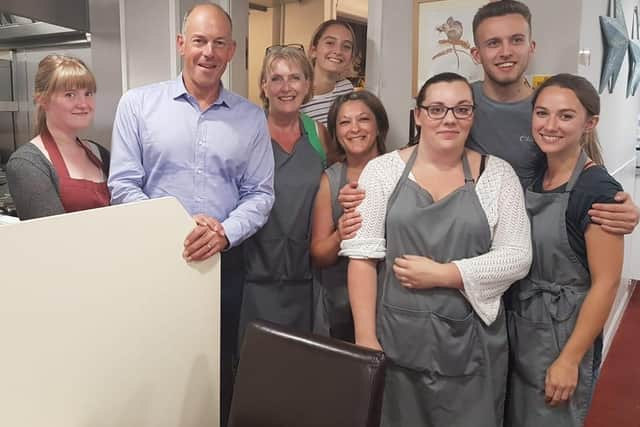 But since the pandemic, customer numbers have been steadily declining. Whereas huge queues used to put pressure on the café's hard-working Saturday staff, the venue could be closed by 3pm due to a lack of customers in more recent weeks.
Karen explained: "Hospitality is in a mess all over the country. It's just not viable anymore because of costs going through the roof."
She said that the wholesale costs of some items has risen to more than 100% of their pre-pandemic price.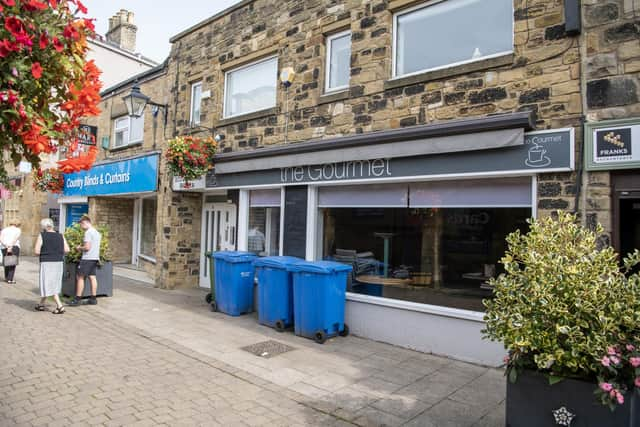 "To me, it was more than just a café, it was part of the community," she said. "We had customers who would come in every single day. It was a part of their lives."
Following the lifting of lockdown restrictions, The Shambles was allowed to use the space outside for social distancing. The al fresco arrangement gave the street a European feel, with townsfolk enjoying sandwiches in the sun.
But despite calls for that to be made permanent, there do not appear to be any plans for its return.
Most of The Gourmet Café's team members have now found other jobs, but its closure will have a knock-on effect for other Wetherby businesses. That is because it used supplies from a greengrocers in the town, as well as bread from a local bakery, and meat from a next-door butcher's shop.
Karen said: "The saddest thing is that it's through no fault of our own that we've closed. The staff were brilliant, but everything taken together has pushed us over the edge. If it stayed open for another year, I would have been drowning in debt."