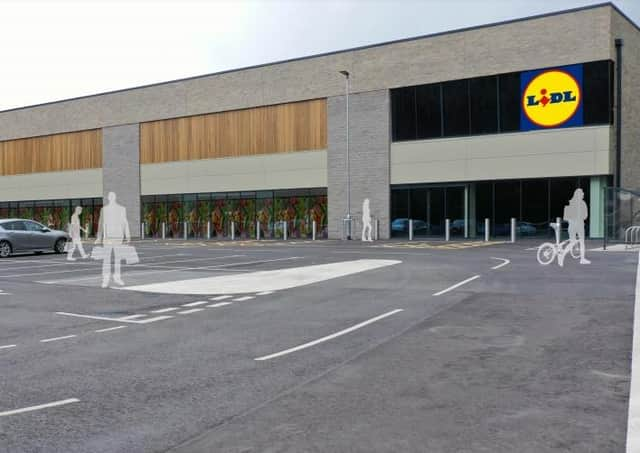 Subject to planning permission to change the use from non-food to food retail, the supermarket would occupy one of the existing vacant units at the retail park according to joint venture owners, Commercial Development Projects and Rothstone Estates.
The £10 million retail park launched in July last year, when anchor tenant, M&S Foodhall opened its long-awaited store in the city.
The new Lidl store, with a planned sales area of 1,100 sqm, would represent a further significant investment for the local area, and the creation of up to 40 new full and part-time jobs for local people if approved.
A Lidl spokesman said: "We are delighted to announce plans to open a new store at St Michael's Retail Park, creating new job opportunities and bringing more shopping choice to Ripon.
"We have a long-standing desire to open a store in the city and after many years of searching for an available site, St Michael's Retail Park presents a fantastic opportunity for us to serve the local community and deliver our high quality products at low prices to Ripon.
"We hope that as many people as possible are able to join us for this 'virtual' public consultation and we look forward to sharing and discussing our plans with everyone."
Due to current lockdownn circumstances, a public consultation will be held online for the local community to participate in.
To access the public consultation online and view the proposals residents can go to: www.stmichaelsripon-lidl.co.uk.
Mark Rothery, Managing Director at Rothstone added: "We have launched a virtual public consultation website meaning people can view the proposals and have their say online.
"Information leaflets, with feedback forms will also be delivered locally. We look forward to engaging with the local community and hearing their views.
"It's fantastic that a company such as Lidl is interested in coming to St Michael's Retail Park, representing further investment."