Mark Fuller takes on the challenge of directing Harrogate's Woodlands Drama Group's production of Humble Boy
Mark Fuller has taken the director reins for the first time for Woodlands Drama Group which is staging Humble Boy at Harrogate Theatre Studio later this month.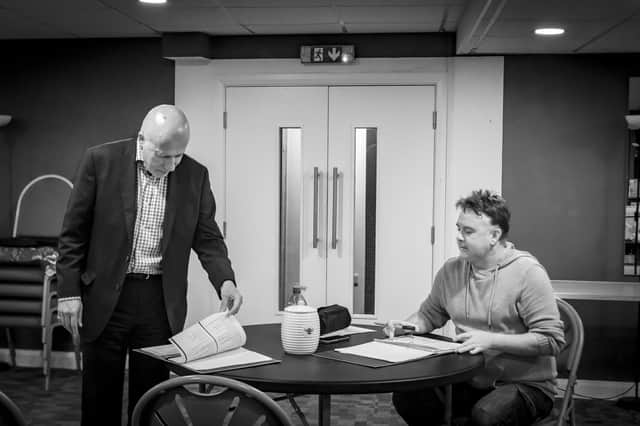 His first experience of amateur theatre was while he was a student at the University of Durham more than 20 years ago.
"There wasn't a hope you'd get me on the stage," said Mark "but I was enthralled by the complexities of putting a show on.
"Built in 1891, the Assembly Rooms theatre probably hasn't changed much, so sets and scenery were literally flown in on ropes from way up in the rafters of the building, hence my friends and I being nicknamed "pigeons" because we spent much of our time roosting above the actors.
"My love for theatre hasn't diminished and over the years I've always sought out an amateur group wherever I've lived. Eventually, I developed the confidence to take on acting parts.
"I'm excited to be directing Woodland's autumn show Humble Boy. I read it when it was first written in 2004 and thought it was such an entertaining and raw insight into family dynamics and it's a privilege to be bringing it to the stage
"It took a while, but we pulled together a fantastic cast. It's promising to be a great production as the actors are bringing some quirky and incredibly funny characters to life.
"I'm watching them rehearse twice a week and I'm still laughing at the same moments time and again, which I think is testament to not only a fantastic script, but their ability to convey the right emotions.
"Having worked with directors often enough, I had a sense of what is required. But there is also a huge amount more to take care of, which is why stage managers, producers, craftsmen, photographers and artists are all busy behind the scenes."
Humble Boy is on at Harrogate Theatre Studio from Thursday November 30 to Saturday December 2, daily at 7.30pm and a Saturday matinee at 2.30pm.