Mamma Mia! cast named
Full casting was this week announced for the feel-good musical Mamma Mia! in the open air at Harewood House from August 13-20.
Monday, 28th June 2021, 5:47 pm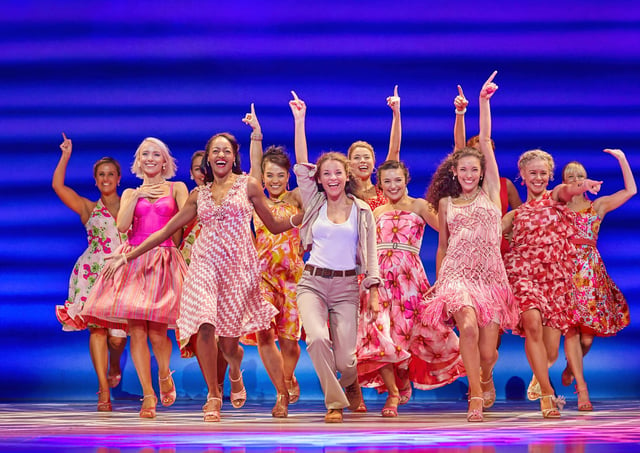 MAMMA MIA! UK Tour 2019/21 DONNA - SHARON SEXTON TANYA - HELEN ANKER ROSIE - NICKY SWIFT SAM - ROBERT FOWLER BILL - JAMIE KENNA HARRY - DANIEL CROWDER SOPHIE -EMMA MULLEN SKY- TOBY MILES ALI - MARIE FINLAYSON LISA - MARIELLA MAZZILLI PEPPER - JAMES WILLOUGHBY MOORE EDDIE - EAMONN COX F ALEXANDER - MATTHEW RONCHETTI
Sara Poyzer (Donna Sheridan), Nicky Swift (Rosie), Helen Anker (Tanya), Richard Standing (Sam Carmichael), Phil Corbitt (Bill Austin), Daniel Crowder (Harry Bright), Lucy May Barker (Sophie Sheridan), Toby Miles (Sky), Jasmine Shen (Ali), Mariella Mazzilli (Lisa), James Willoughby Moore (Pepper), Corey Mitchell (Eddie) and Sarah Harlington (Alternate Donna Sheridan) lead the cast.
Playing 20, limited capacity performances, this will be part of the Mamma Mia! UK and International Tour marking 22 years since it premiered.
Nick Grace, Associate Producer said: "We've created Mamma Mia! Under the Stars with audience safety in mind and the event has been designed to operate under social distancing rules.
"We will have a number of Covid secure measures implemented, including strictly controlled capacity and ensuring lots of space for our audience to circulate both in front of the stage and around our food and drinks areas.
"Safety will remain our priority and we are constantly monitoring government guidelines to ensure the show can go ahead, even without an easing of current restrictions.
"If social distancing is no longer required we'll aim to ease our restrictions, but will ensure that there will still be the space to remain socially distant for anyone who wants to. This is the joy of being outdoors. We want audiences to stay safe, feel confident and most importantly, have fun!"
Mamma Mia! is the funny tale of a mother, daughter and three possible dads on a Greek island idyll, all unfolding to the magic of ABBA's timeless songs.
Since premiering in London's West End over 22 years ago the world's sunniest and most exhilarating smash-hit musical has been turned into two record-breaking movies - Mamma Mia! The Movie and Mamma Mia! Here We Go Again.
Now audiences can enjoy a picnic in the open air during the summer of 2021 as they watch the show live on stage set against the stunning, backdrop of Harewood House
Performances will be at Harewood House from Friday August 13–Mon August 30, Monday and Wednesday–Saturday at 8pm; Saturday and Sunday at 2pm (and Monday 30 at 2pm). Tickets from £39.50, www.mamma-mia.com 0344 338 800.