Knaresborough's Frazer Theatre shut til end of year - but organisers vow it will be back
The Knaresborough Players have closed their Frazer Theatre until at least the end of the year - promising to open when it is safe to do so.
Monday, 20th July 2020, 3:39 pm
Updated
Monday, 20th July 2020, 3:42 pm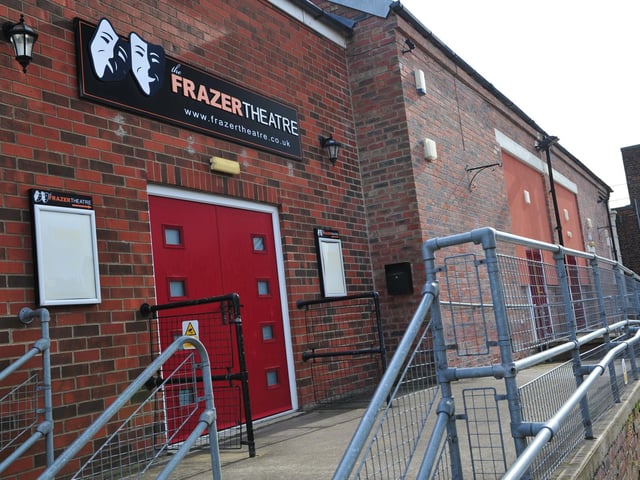 The Frazer Theatre, Knaresborough
Chairman of the Players David Crosthwaite said: "As with all theatres, we are desperate to get back to what we love doing: providing a great range of entertainment for our local community throughout the year.
Our original programme planned for this year was wider than ever, with a great range of comedy, drama, music and dance. More local amateur groups than ever were booked to appear, together with travelling bands and top line artistes at our hugely popular Comedy Club.
"Sadly, it all came to a halt following our massively successful pantomime Cinderella and our greatest regret is having to accept that it won't be possible to rehearse and present a pantomime for January 2021.
"However, the good news is that when it's finally safe for us to reopen without social distancing, which would be impossible for us to operate, then the first Knaresborough Players show is now scheduled to be a pantomime. We plan to return with a big, feel good family show even if there is sun instead of snow outside.
"The other good news is that, however long this challenging period lasts, the Frazer Theatre is fortunate in being financially secure, and we will definitely survive and return. As many people know, the Knaresborough Players, who own the Frazer, are all volunteers and their dedication over the years has built the financial reserves which will ensure a future for the Frazer.
"The final bit of good news," David said, 'is that while the theatre is dark, the Players intend to take the opportunity to continue the process of refurbishment of the Frazer. So, we look forward to our audiences returning to a smarter Frazer, but which is as welcoming as ever."