Eric and Ern show brings sunshine to Harrogate Theatre
Ian Ashpitel and Jonty Stephens return as Eric & Ern with their stage show on a UK tour which stops at Harrogate Theatre on February 14.
Thursday, 30th January 2020, 10:22 am
Updated
Thursday, 30th January 2020, 10:24 am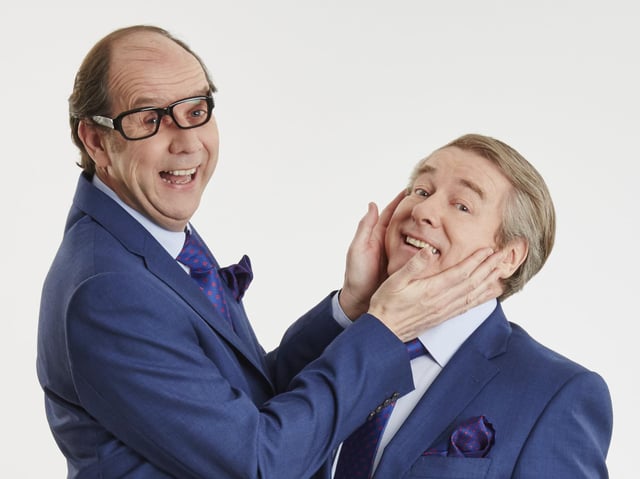 The show pays homage to Eric Morecambe and Ernie Wise
Coupled with contemporary references in their unique style, the performances evoke memories of times when whole families would huddle around the telly on Sunday evenings to share in the much-loved antics of Britain's national treasures.
They have been performing and writing as Eric & Ern for more than five years.
"I have been fascinated with Eric Morecambe for as long as I can remember," said Jonty.
"I took on his persona at school and it never left me. He was the funniest and loveliest of men. We both feel it's a privilege to play Eric and Ernie and some people have said it's like we're channelling them - some nights it does feel like that".
Ian and Jonty met at drama school more than 30 years ago.
When Jonty was asked to play Eric at a charity show he knew that with his diminutive stature, Ian would be the perfect Ernie Wise.