Drama festival moves to the coast
This year's Nidderdale Drama Festival has travelled to the seaside.
Thursday, 10th June 2021, 3:49 pm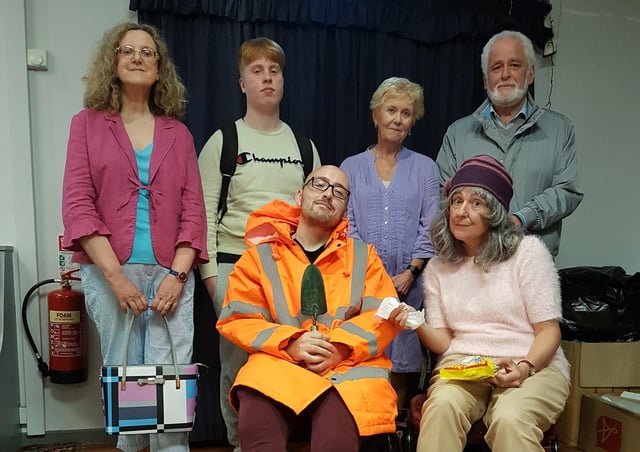 Deprived of its usual venue at the Frazer Theatre and reprogrammed from its customary spring slot because of Covid restrictions, the Festival has taken the unusual step of travelling 60 miles north to Saltburn-by-the-Sea
There it has joined forces with the Saltburn Festival for two nights of drama at Saltburn Comunity Theatre.
The Nidderdale element of the event takes place on Thursday June 10, and comprise three plays.
Harrogate Dramatic Society performed its long postponed premiere of Alan Harwood's new play, Facing Facts, and the programme ended with two plays from Woodlands Drama Group, Just Passing by Colin and Mary Crowther, directed by Anne-Marie Ledson, and Inside Out – Love in a Covid Climate, a brand new work by Alison Gilmour who not only directs but takes one of the lead roles in her own play.
"For both groups, preparations have demanded weeks of (sometimes wet and often cold) outdoor rehearsals in parks, gardens and private drives," explained Ian Clarke of Nidderdale and District Drama Association.
"Only recently has it been possible to fine-tune the productions indoors.
"The tenacity of both groups to overcome all obstacles and bring work back to the public stage is to be commended."
The capacity of the Saltburn Theatre has been reduced by over half because of Covid restrictions.
Tickets are still available via the Saltburnarts website.
The Saltburn element of the event, also comprising three plays, will take place on Friday June 11 at 7pm.
The winners of each element of the combined festival will be announced at awards night on Saturday June 12 and will go forward to contest the All-England Theatre Festival's Northern Semi Final at the same venue in the second week in July.