Legendary Montey's bar celebrates 18th birthday
Hailed by many as "the greatest bar on earth", a Harrogate rock n roll institution hits the grand old of 18 this week.
Wednesday, 26th November 2014, 9:27 am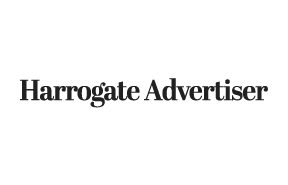 Since it was launched independently in 1996 by owner Jay Smith when it was, briefly, a bit of a live jazz bar, Monteys Rock Cafe has retained its standards and popularity in a changing world.
Throughout the years, this award-winning 'indie' on The Ginnel in Harrogate has been able to boast a great music policy and great bar staff - and it plans to celebrate its coming of age in style on Thursday, November 27 with a private birthday party - ticket only.
The exciting news is it's starring what Jay himself describes as a "secret mega band."
Jay said: "With a bit of luck it'll be as good as our 15th birthday party was. The biggest headache is having 400 people on a waiting list for tickets! There were some pretty dark periods in the early years when I definitely wouldn't have predicted an 18th birthday party would ever happen."
Subtitled 'Independent Bars for Independent People', Monteys has starred on reality TV shows and been voted Harrogate's best live music venue in 2007-8, among many other accolades before and since.
Jay puts its enduring popularity to sticking to their own ideas in this competitive world.
He said: "I think it's remained successful for so long because of our commitment to our principles. I never wanted Monteys to be another faceless bar on the circuit. Our rock n roll style is very important to us. We live it and we're very proud of it."
It's never been a seven-days-a-week live venue but its roll call of support for live music has still been immense as a whole, from local bands to out-of-town acts, acoustic nights to Charm nights, Leeds indie legend Whiskas to the UK Foo Fighters.