Applications still open for artists wanting to take part in the on-line Niddart trail
This years Niddart trail is going line due to the coronavirus pandemic.
Monday, 1st June 2020, 1:42 pm
Updated
Monday, 1st June 2020, 1:44 pm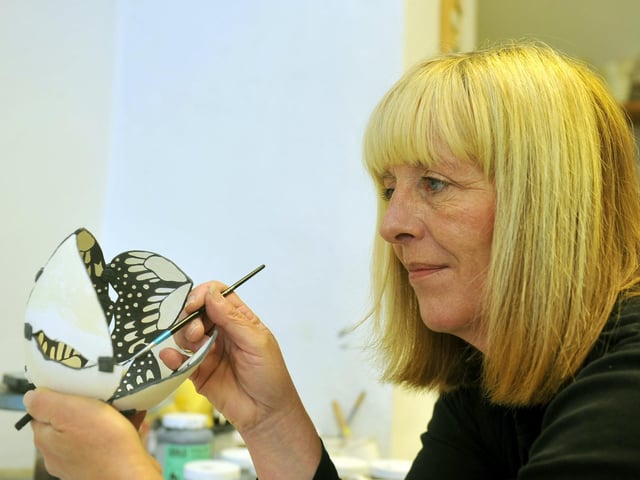 Fiona Mazza is a ceramicist at King Street Workshops in Pateley Bridge and took part in last year's event
"This year's event will be different to other years due to the prevailing circumstances," said one of its organisers Anne Kent.
"Usually visitors come to us be it our homes, galleries or village/church halls to view artwork and sometimes artists at work."
The Niddart trail takes placed in and around Pateley Bridge each August and features the work of artist based in the town and surrounding villages.
"We are feeling optimistic that when the Niddart exhibition goes on-line for the duration of August that there will be some benefits, such as attracting more people to visit and enjoy the wealth of artistic talent within the dale and potentially reach a national audience," said Mrs Kent,
The deadline for entry to the exhibition is June 30.
The optional theme is Woodland in recognition of the 250-year anniversary of the forming of the boundaries of Knaresborough Forest.
If you would like to take part in the exhibition, please contact the website: niddart.org.uk Artists are required to provide a profile and photographs of their work and/or studio.